Managed PKI for IoT
SEAL SQ enables you to embed PKI-based digital identity and integrity into every device at scale - from design and manufacturing throughout the product life-cycle in the field.
PKI is a well-proven and standard technology that ensures the highest security levels and scalability needed to secure IoT Devices, and SEAL SQ proposes a full set of products and services to facilitate its adoption.
Managed PKI Services for IoT
We generate the certificates, you focus on your business
Using SEALSQ PKI-as-a-Service, you will be able to generate, in virtually no time, certificates that will identify your device as part of the trusted ecosystem, enabling security, interoperability and ease of use for end users.
Setting up a Certificate Authority yourself is costly and time consuming. We manage that complexity for you so you can focus on product innovation and sales, and our ability to deliver at volume creates cost efficiency and scalability for your business.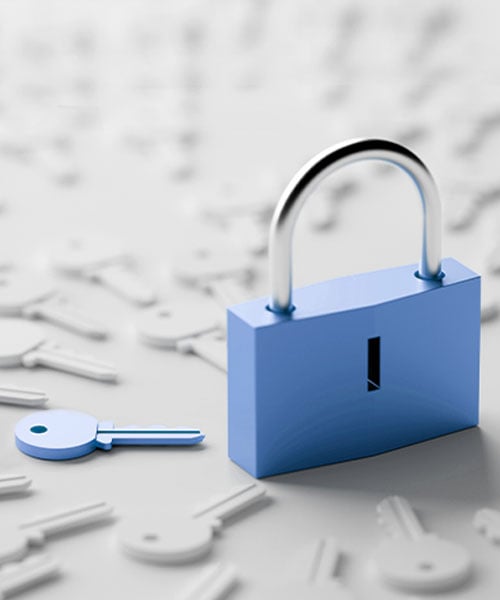 Flexible Certificate Authority Infrastructure
SEALSQ supports multiple types of use-cases and certificate types, allowing you to provision unique identities to encrypt communications and authenticate devices with IoT platforms, applications, and other devices. Our platform provides the right tools to adjust the certificate characteristics to your needs, for instance X509 certificate, Matter certificate, Wi-SUN certificate, GSMA certificate.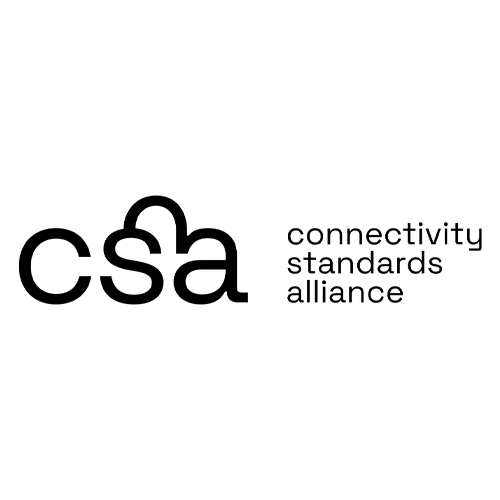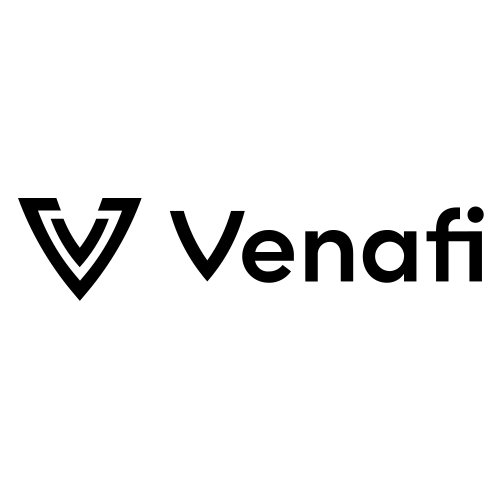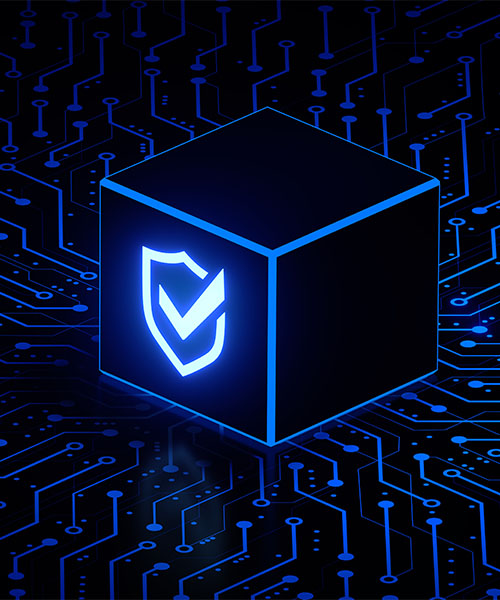 INeS: Our Flexible Managed PKI SaaS Platform
Our managed PKI service is able to offer both factory provisioning and cloud-based field provisioning, and can be accessed via a secure web interface or API to better integrate the certificate management in your business process.
In the cases a Managed PKI is not a suitable option, SEALSQ also supports on-premises or hybrid deployments, ensuring that the platform is fully in-line with your security and operational requirements.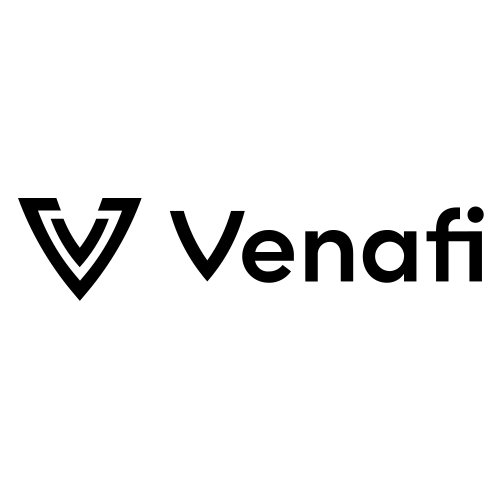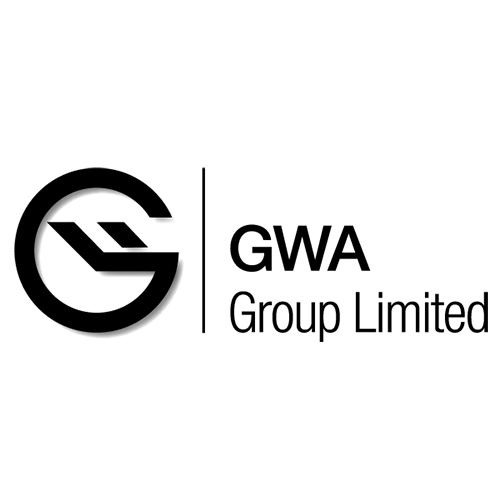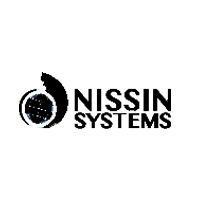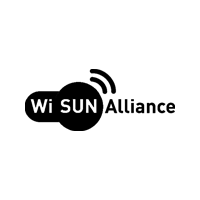 Key Benefits
Certificates for devices validate identities and make sure only authorized devices can connect to a network and send trusted data to your business applications. Certificates create an encrypted link, allowing information to be transmitted privately and securely. Certificates make sure that any data transferred to and from the cloud, gateway, or devices are not altered.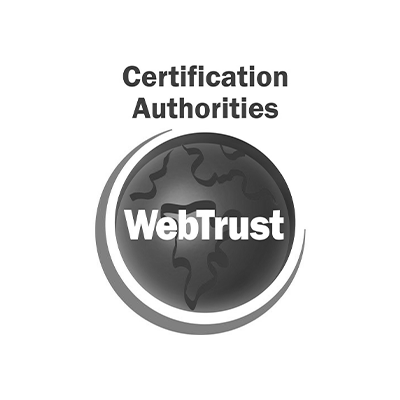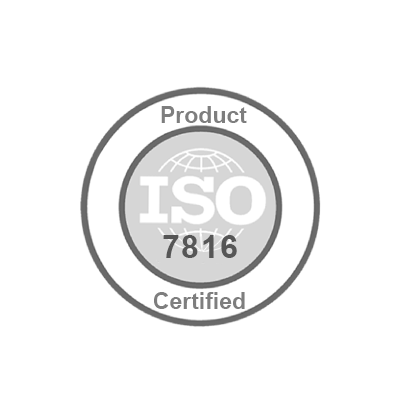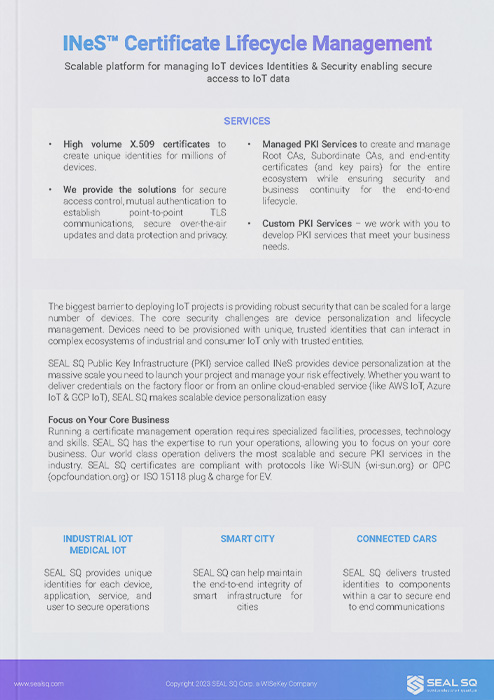 Download
With SEALSQ Public Key Infrastructure (PKI) solutions, you get exactly what you need to manage keys and certificates and maintain a trustworthy networking environment — all from a trusted partner with more than 20 years of industry expertise.
Fill the form download your report
This may be of interest for you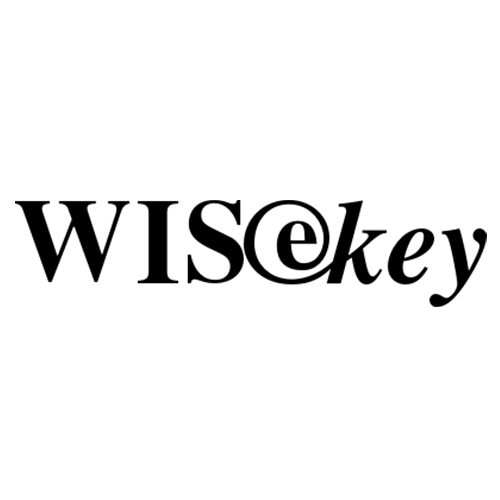 NEWS
SEALSQ Selected as Collaborator by NIST for the NCCoE Trusted IoT Network Layer Onboarding Project
For this project, SEALSQ is working with NIST to define recommended practices for performing trusted network-layer onboarding, which will aid in the implementation and use of trusted onboarding solutions for IoT devices at scale.
News
Wi-SUN Alliance Selects WISeKey PKI Services to Deliver Digital Certificates to Consortium Members
Wi-SUN FAN protocol supports X509 digital certificates for device authentication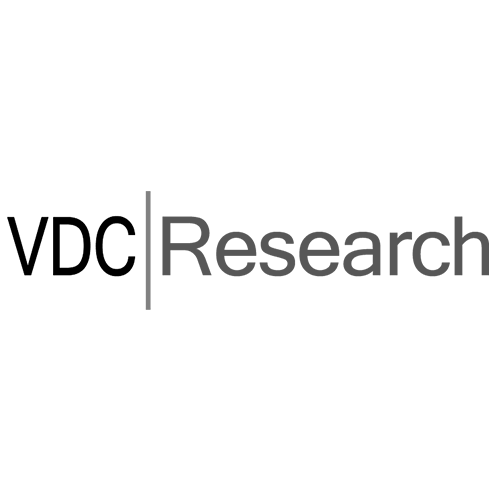 News
The IoT Market for Public Key Infrastructure & Digital Certificates
As digital identity provider, SEALSQ offers services geared to specific IoT applications. This includes extending digital certificate design beyond the X.509 standard, offering identity management options
News
INeS addressed Automotive vertical
SEALSQ reinforces ISTANA Internet of Cars Platform with INeS Security Solution to Secure Devices, Cloud & IOT Applications